Dr. Phillips Real Estate Agent Paul McGarigal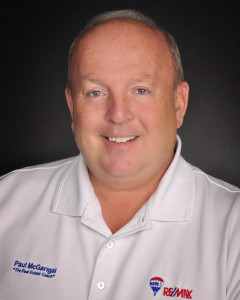 Paul McGarigal "The Real Estate Coach has been a licensed Orlando real estate agent since the early 1980s. He is well-known in the southwest Orlando area for his community involvement, as well as his real estate transactions. Paul takes time to be active in his neighborhood, school, PTA, and the Dr Phillips Real Estate community. He is also involved with several homeowners associations and organized sports, and still find the time to devote to his two sons, Daniel and Scott, while managing his own business.

In This Video Paul Talks About How He Came To Live And Love Dr. Phillips Fl
Paul is driven by commitment to "doing the job right." Often, he has advised clients of the many pitfalls of buying on emotions or for the wrong reasons. He believes in a process that helps educate the buyers on the "right way" to buy a house, which includes: looking at the school districts, resale possibilities, value for your dollars, as well as identifying and following the growth and development patterns and plans in the county. These are only a few of the ways he can help your search for a Home for sale in Dr. Phillips Orlando Fl  and throughout the process of the purchase of your new home.
In the last few years, he has helped thousands of families buy or sell homes in Central Florida, totaling over $100 million in sales. He ranks in the top 1% of all real estate agents nationwide.
Together with his team of assistants, he will walk you through the selling or buying maze, which includes mortgage financing assistance, building and termite inspections. He can even provide you with a list of handymen. He will be there for you before, during and after the sale closes.
In addition to all of the above, he also own several rental properties and runs a property management division. If you're looking for Orlando Homes for rent, Paul can help. He offers an "escape clause" that should you decide to purchase a home through them, he will take care of you and the rental lease. You aren't locked in to a 12 month lease–while you get to know the neighborhoods and schools.
He looks forward to helping you with your Orlando real estate needs. All you have to do is call Paul McGarigal "The Real Estate Coach" at 407.345.1133